I would like to receive emails about
Marten products, events, music and culture.
Marten - speakers for high-end home systems.

Marten make speakers that enhance the way you experience your home. Our aim is to close the gap between the live and home listening experience: letting you relive your finest musical moments. Our speakers are proudly designed and crafted in Sweden, using exclusive technology and fine materials.
I would like to receive emails about
Marten products, events, music and culture.
High End Munich 2022
We're back for the show of the year
We are delighted to be showing at the greatest international high end show, back in Munich, Germany after a two year hiatus.
We are proud to show Mingus Quintet 2, which is a premiere for Munich and for many keen audiophiles who have been waiting patiently. We will also be showing the ever-popular Parker series and you will have the opportunity to see Mingus Orchestra and Parker Trio in several collaborator rooms.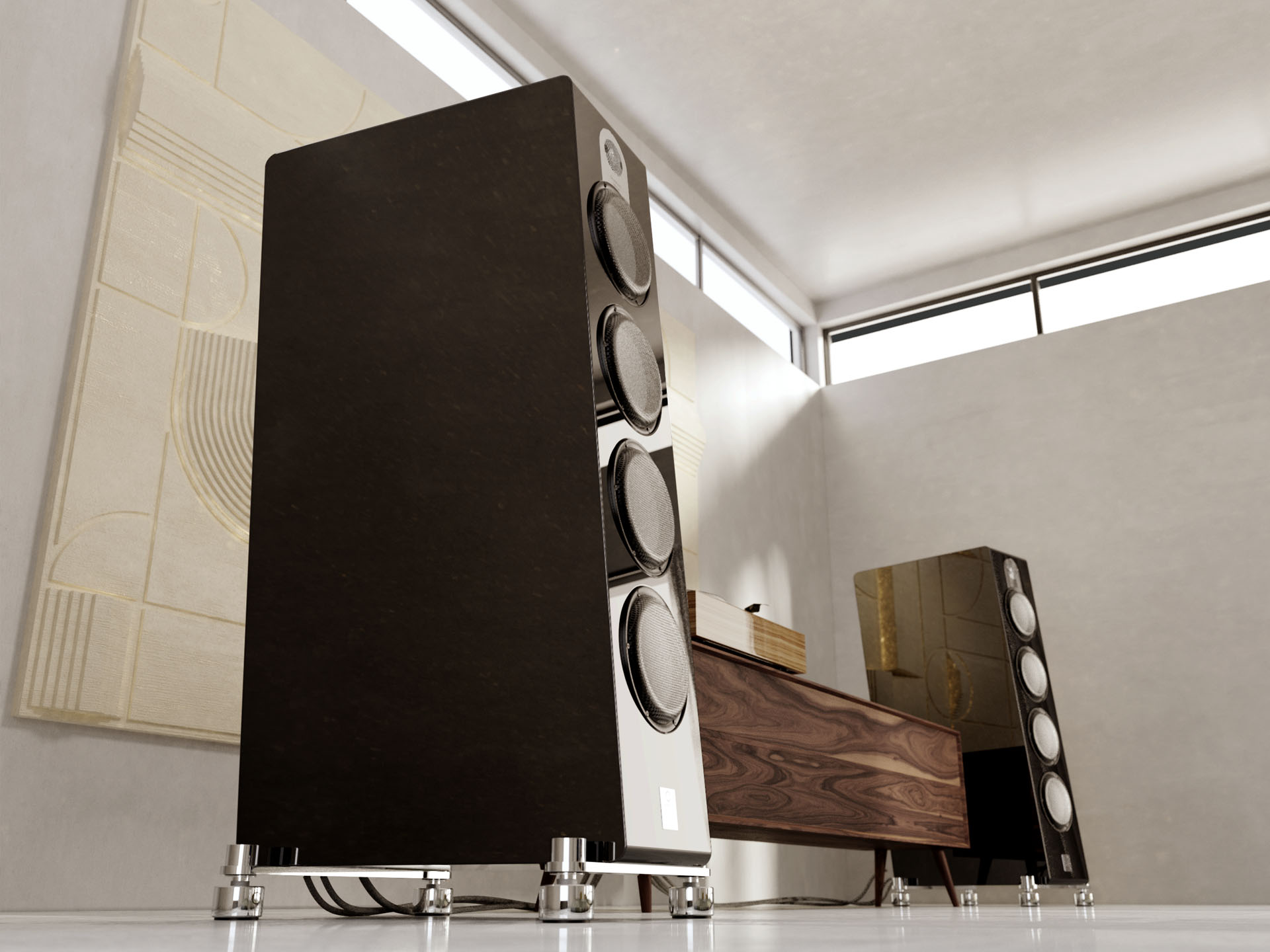 Details
Come and see us
MARTEN & JORMA ROOM
Atrium 4.1, room F119
Featuring Mingus Quintet 2 and the Parker series. The system will include: MSB Select DAC, MSB Monoblock M500, Jorma Statement and room acoustics by SMT
ENGSTRÖM ROOM
Atrium 4.2, room F219
Featuring Mingus Orchestra.
WBT ROOM
Atrium 4.1, room E126
Featuring Parker Trio Diamond Edition with Jorma cables.
ISOACOUSTICS ROOM
Atrium 4.2 room F210
Featuring Parker Trio.
On show
Mingus Quintet 2
Mingus Quintet 2 has five drivers with immaculate control and power, including a pure diamond tweeter, pure ceramic mid-range and aluminium sandwich bass domes.  We've also geared the first order crossover for a more open, clean and dynamic sound.
Parker series
Parker builds on our foundation of design with many improvements. The cabinets are more resonance free than ever, constructed with our M-board material and custom Marten Isolators by IsoAcoustics. The multi diverse crossover technique and passive radiators make Parker powerful, yet controlled.
Mingus Orchestra
Mingus Orchestra employs our market-leading first order crossover. Combined with Cell drivers from Accuton, this creates flawless time coincidence, as well as perfect time and phase coherence. The result is record-low distortion, delivering the most natural and dynamic sound.
Parker Trio DE
With custom designed technology and perfectly balanced build techniques, Parker Trio remains faithful to the Marten way of recreating sound as it is in life. With extreme resonance reduction, the cabinet is truly free of the soundstage, letting music and emotion take centre stage. Parker Trio Diamond Edition features a Diamond tweeter, more advanced crossover components, improved terminals and Jorma Statement internal cables. 
Mingus Quintet 2
Parker series
Mingus Orchestra
Parker Trio DE
Mingus

Quintet 2

The latest model is a 3-way bass reflex with diamond tweeters, first order crossover, Jorma internal cables and Marten Isolators. New for 2022