I would like to receive emails about
Marten products, events, music and culture.
Marten - speakers for high-end home systems.

Marten make speakers that enhance the way you experience your home. Our aim is to close the gap between the live and home listening experience: letting you relive your finest musical moments. Our speakers are proudly designed and crafted in Sweden, using exclusive technology and fine materials.
I would like to receive emails about
Marten products, events, music and culture.
New for 2022
Small details lead to great things.
Mingus Quintet 2 is here. This year we consolidate the Mingus series with an update to our 2016 hit, Mingus Quintet. Each time we improve a model, the series is more cohesive and tight; the range is more unified. With each of these upgrades we move closer to our vision.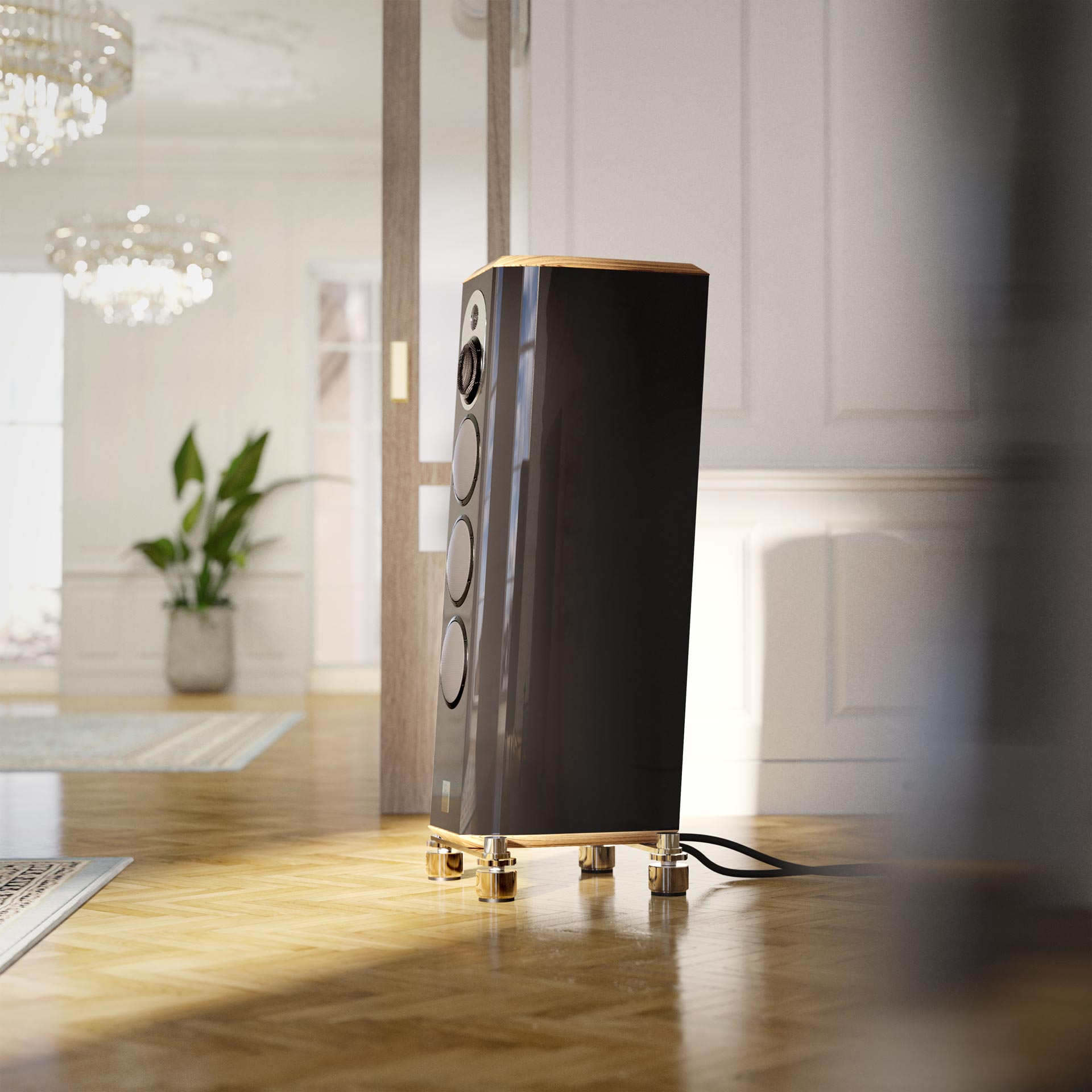 Strength to strength.
Mingus Quintet 2 has Mingus blood - there's no doubt about that. But we've built on its strengths. It's literally stronger; the cabinet is more resonance-free than before with solid wood tops and bottoms. And the sound is more clean, open and dynamic, while still powerful in the bass, thanks to the improved crossover.
Crafting Mingus
Resonance
Rock solid
Like its bigger brother, Mingus Quintet 2 now features wooden tops and bottoms available in Zebrano, Walnut and Oak. Beautifully finished solid wood increases strength in the cabinet, vastly reducing resonance factors and adding natural contrast.
Tweeter
Shine bright.
To keep the sonic character of Mingus Quintet 2 true, each unit employs a 0.75 " diamond driver. For sound that shimmers, it's the purest, most natural choice.
Mid-range
Stiff competition.
We've used ceramic drivers in our speakers for decades - for Mingus Quintet 2 we make no exception. Stiff ceramic is strong and light, offering a sublime level of clarity.
Feet
Standing true.
Marten Isolators reduce distortion and resonance by isolating the speaker from the supporting surface. Better for the soundstage, with natural openness and clarity.
Designed with ISO Acoustics
Resonance
Tweeter
Mid-range
Feet
Mingus

Quintet 2

The latest model is a 3-way bass reflex with diamond tweeters, first order crossover, Jorma internal cables and Marten Isolators. New for 2022