What you get.
No compromise.
We developed a first order crossover for Supreme 2, creating absolute perfect time and phase coherence; and flawless time coincidence. A milestone for innovation and design at Marten.
Your music is absolutely faithful, with a soundstage that is as vivid as the live performance.
With Cell technology, the three-part cabinet includes a separate mid-cabinet of Corian, Stainless Steel and Aluminium, making Supreme 2 extremely strong and stable.
5-way
First order crossover
Accuton Cell drivers
Jorma Statement cables
Cost No Object Loudspeaker of the Year 2016.
HiFi+ UK
Diamond domes
Sound that sparkles.
Pure Diamond is the ultimate material for speaker membranes. Used in the high-frequency range, its stiffness-to-weight ratio and internal sound velocity are unsurpassed.
Diamond is also the best heat conductor known to man. This is essential for loudspeaker membranes, providing the best heatsink for the voice coil; resulting in high power handling and very low compression.
The sonic character of our Diamond tweeters is not what you might expect. Others can sound 'overly brilliant' or 'hard-as-diamond'. Harmonic distortion can be a problem too. Our crossover has been carefully designed to deal with this. In fact, you get the opposite – the Diamonds simply disappear, leaving only your music.
Ceramic domes
Advanced technology for natural sound.
Hard ceramic is light, yet extremely rigid, making it one of the best materials for speaker membranes – it's also known as Sapphire.
Our ceramic domes have a high internal damping factor, because of a refined electrochemical process. The membrane also has a high material resonance frequency, meaning distortion is minimal; offering a level of clarity that is the holy grail for high end speaker domes.
Bass drivers
Low frequencies.
Low distortion.
The Cell bass driver units have long excursion, extremely low distortion levels and a hidden surround. Made of Aluminium sandwich honeycomb, the drivers offer rich, dynamic bass performance with a powerful presentation.

Cabinets
Resonance free
Years of research have shown that the best material for loudspeaker cabinets is Carbon Fibre laminate. We've tested many materials, but none offer such strength and rigidity. This makes the cabinet extremely inert and resonance-free across the whole frequency range. It also has a high internal damping factor despite its light weight.
We know that cabinet construction is just as important as the components you use inside, so Carbon Fibre is the ideal complement.
Internal wiring
Premium cables for purer sound.
We use Jorma Design Statement internal wiring, for its exemplary quality and performance. Handmade in Sweden, the cables use separate + and – for enhanced shielding and the highest quality Copper.
This offers natural, transparent sound; the perfect choice for our speakers.
Cables are integral components, so they must work harmoniously with our precision design and build. Jorma Design delivers exactly what a Marten Supreme speaker demands.
Feet
A new level of isolation.
The reduction of resonance is important to the design of our speakers – it can mean the difference between a good speaker and a great speaker. With IsoAcoustics we created Marten Isolators. This precision product allows the cabinet to be completely isolated from the floor, reducing resonance and distortion – leaving the soundstage free.
Dynamic bass with increased power and control

Natural openness and clarity

Optimised for cabinet weight

Resists lateral movement and oscillations 

Reduces internal reflections

Suitable for carpet
Crossover
We never follow the path of least resistance.
Marten worked tirelessly to refine the crossover so it would work perfectly with Accuton Cell drivers. It wasn't an easy task, but it was the clear solution.
The first order crossover makes it possible to have perfect time and phase coherence; and flawless time coincidence. This means that all registers are generated at the exact same moment, as it was recorded. Just like live music.
Copper foil air core coils
Silver/Copper foil capacitors
Silver foil capacitors
Custom-made resistors
Jorma internal cabling

"The difference between reality and recorded sound is indistinguishable"
Leif Olofsson | Chief Designer, Marten
Finishes
All models have high-gloss carbon fibre sides with fronts available in engineered solid wood.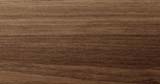 Matte Walnut
Matte Cherry
Matte Maple
Matte Oak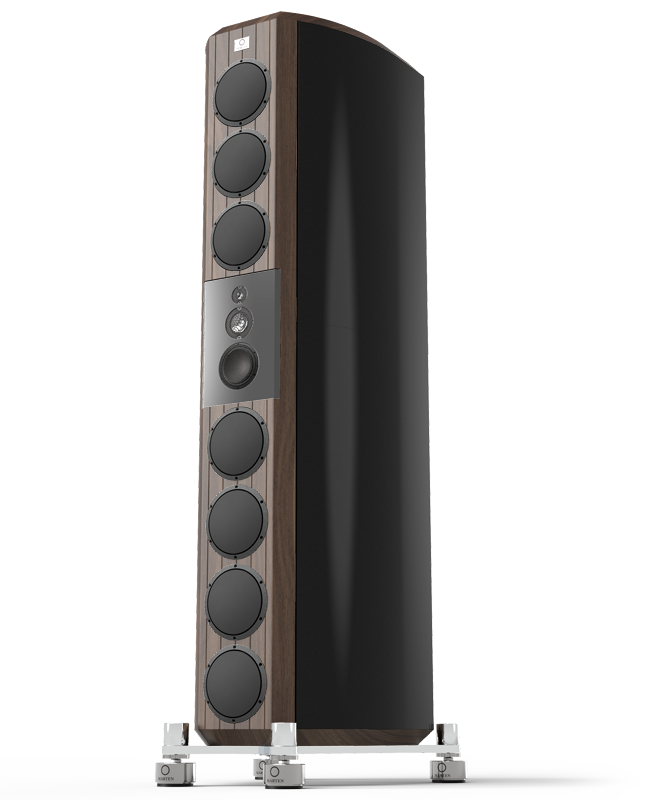 Speaker (front)
1 x 0.75″ Diamond
1 x 2″ Diamond
1 x 5″ Ceramic
7 x 8″ Aluminium sandwich
Speaker (back)
6 x 10″ Passive sandwich
Frequency range
18-100000 Hz +-2dB
Power rating
500 W
Sensitivity
91 dB / 1 m / 2.83V
Impedance
6 ohm (3.2 Ohm min)
Type
5-way
Crossover frequency
First order: 120, 450, 3500 & 8000 Hz
Terminals
WBT Nextgen bi-wiring
Internal wiring
Jorma Design Statement
Cabinet
25mm:s carbon fibre laminate sides, 70mm solid laminated wood front, back, top and bottom
Stands
Polished stainless steel with
Marten Isolators
Dimensions W x H x D
54 x 200 x 59 cm (21.2 x 78.8 x 23.2")
Net weight
270 Kg (600 lbs)