Annual team outing in Hamburg
Our company is strong because we have great team. That's why our annual company trips are not just any ordinary outings; they are curated experiences that combine business, culture, and leisure. This year, we set our sights on the city of Hamburg, a place steeped in history and music, where the Beatles once found their footing and the Elbphilharmonie Orchestra enchants the classical music world stage.
Hamburg, often referred to as the "Gateway to the World," is a city that effortlessly balances its rich maritime history with a vibrant cultural scene. It is a city of bridges, parks, and waterways that inspire both relaxation and creativity.
The Beatles' Hamburg connection
One of the most intriguing aspects of Hamburg's history is its close association with the legendary rock band, The Beatles. Back in the early 1960s, this iconic group embarked on their remarkable journey to stardom right here in Hamburg. Their story began in August 1960 when they arrived in the city. They spent two formative years playing gigs (working eight hours a day, seven days a week) at various venues in the Reeperbahn district, such as the Indra Club, the Kaiserkeller, and the Star-Club. These venues, which still exist today, are key places where they honed their talent.
Our guide for this tour was the wonderful Stephanie Hempel, who really brought the streets to life with anecdotes of The Beatle's time in Hamburg and joyful musical interludes—we couldn't help but feel the echoes of the Fab Four around every corner.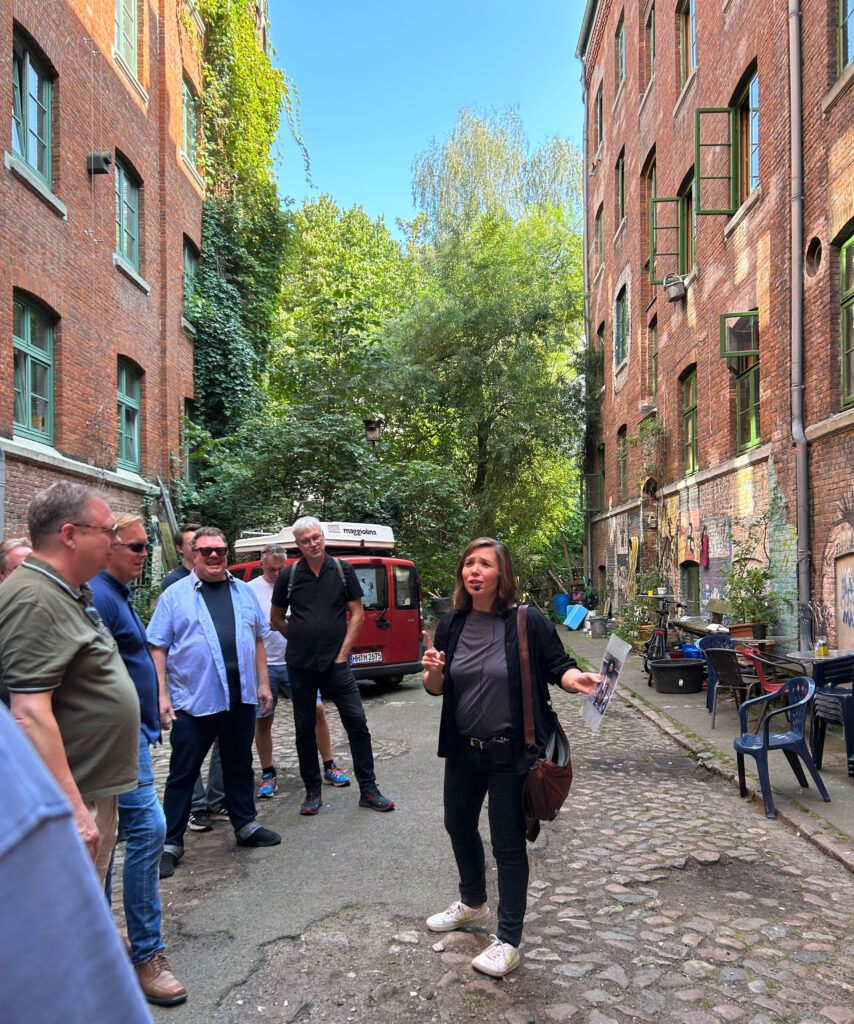 Elbphilharmonie Orchestra
While Hamburg's rock 'n' roll heritage is impressive, its classical music scene is equally captivating. At the heart of it all stands the Elbphilharmonie, a breathtaking architectural marvel overlooking the Elbe River. This iconic concert hall is renowned not only for its design but also for its impeccable acoustics. Not to mention its inflated budget.
We had the privilege of attending a performance by the renowned NDR Elbphilharmonie Orchestra, conducted by Alan Gilbert. The acoustics of the Elbphilharmonie—designed by Herzog & de Meuron and Yasuhisa Toyota—are nothing short of extraordinary, making every note, every crescendo, and every delicate nuance a wonderous experience.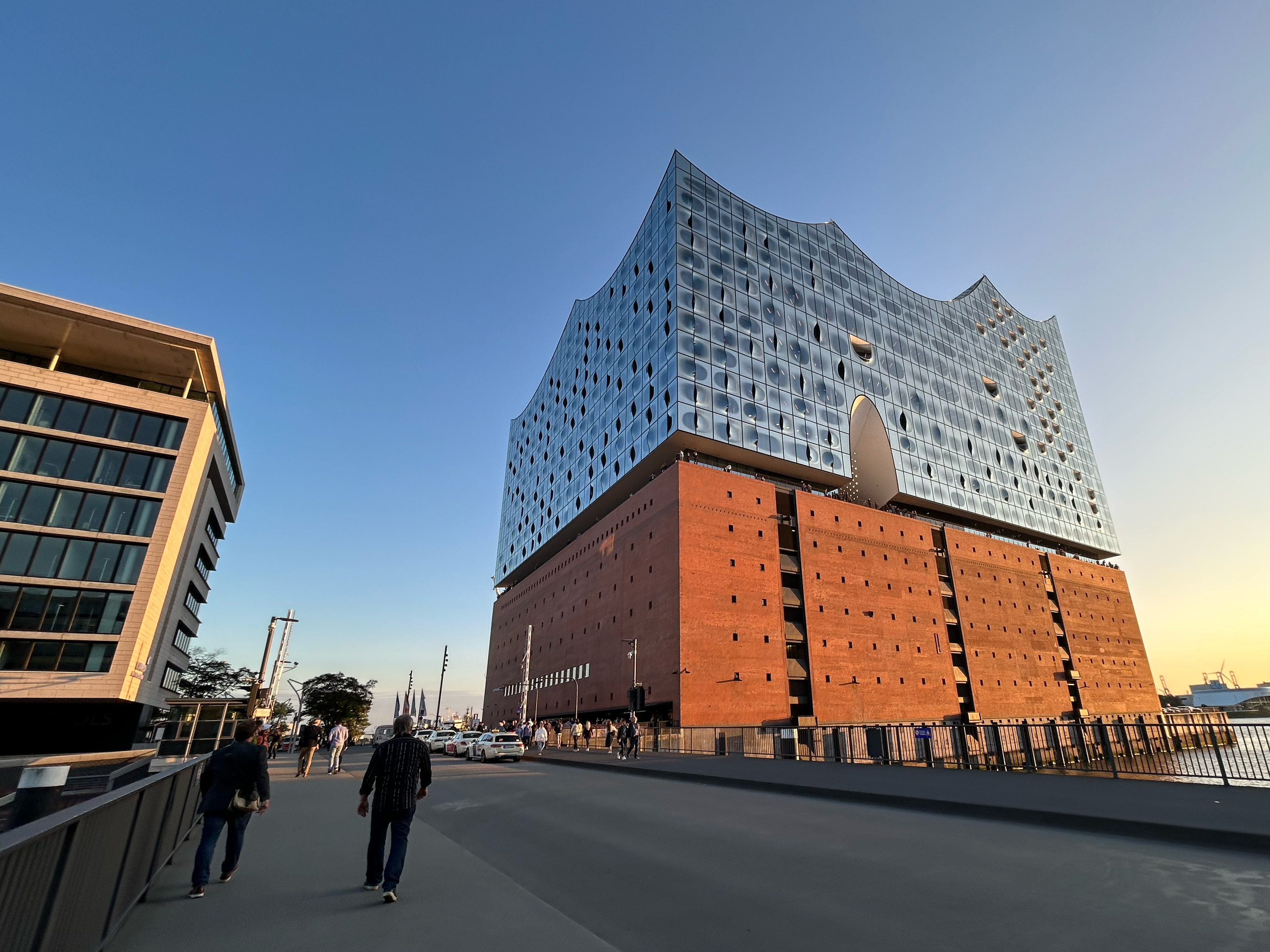 "The architect favored the seashell motif microshaping for the diffusing surface pattern, which were usually expected to create soft sound reflections. They were also used to eliminate the long path echoes. The depth of microshaping at each portion of wall and ceiling was defined through the acoustical test with a 1/10-scale physical model."
The team go head-to-head
Not every hour was filled with such fine cultural moments—because life is about balance—so during a spare few hours we hit the Scalextric track in perhaps the biggest man-cave in Hamburg.